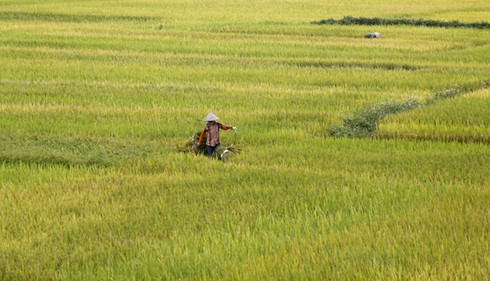 India and Vietnam, the world's leading rice exporters, may see overseas sales fall below previously expected levels due to slowing demand and rising competition from China, the US Department of Agriculture (USDA) said in a recent report.
India's rice exports year could fall by 300,000 tons to only 10 million tons "on slower pace and stronger competition in West Africa", the USDA said in its March report, putting it on a par with shipments expected from Thailand.
It more than doubled its forecast for China's rice exports this year to 500,000 tons from 225,000 tons, the report said, citing rising sales in East Asia and West Africa.
The USDA also cut Vietnam's rice export forecast by 3.6 percent to 5.6 million tons this year, citing "reduced trade to Southeast Asia and Africa".
With the lower projections, India and Thailand will share the world's largest rice exporter title this year, followed by Vietnam and Pakistan. Last year, India was the world's biggest rice exporter, followed by Thailand.
Vietnam's rice exports in the first two months of this year fell 23.5 percent from the same period in 2016 to 738,000 tons, based on data from Vietnam Customs released this week.
Rice exports in the two-month month period brought in US$314 million, 24.7 percent below the corresponding period in 2016, data showed.
On a brighter note, Mexico has given the green light for 150,000 tons of rice to be imported at a zero percent tariff, starting from March 1, to meet domestic demand and diversify its supply sources, a move that would cut the market share currently held by the US and open the door to Vietnamese rice.
"The United States is expected to remain the dominant supplier (for Mexico), but recent history suggests that other suppliers will likely gain additional sales," the USDA said.